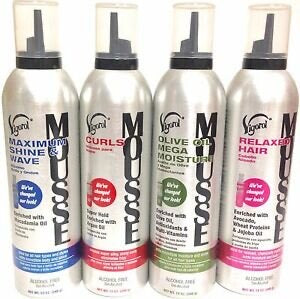 Hair Mousse
Description
Use to melt the lace when wearing it glueless and set baby hairs for the day.
Alcohol free foam is ideal for foam-wrapping, wet sets, rollers and straw sets. At Ophair it is our best mousse to stylist baby hair and refresh your hairline and lace.
Soothes and softens every inch of your hair

To use for baby hair and styling
A utiliser pour faire fondre la lace lorsqu'on la porte sans colle et figer les baby hair pour la journée
Les mousses sans alcool sont idéales pour les wrapping, bigoudis, et autres coiffures. Chez Ophair c'est notre mousse préférée pour styler les baby hair et rafraîchir la ligne de cheveux et lace.
Démêle et lisse chaque cm du cheveux

A utiliser pour les baby hair et coiffure